About Our Site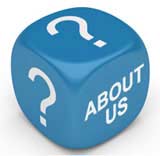 TeenIssues was formed to offer a unique reference point on what teenagers want to know.
It's hard to be a teen. We knew this when we established TeenIssues and recruited experts on all matters teen-related to contribute to the site. It is our hope that TeenIssues can address all of the perils and pitfalls that come with being a teen, and become the premier resource offering teens interesting features, practical advice, and basic answers to all of their own questions.
Quite simply, we are focused on publishing the highest quality information and having this information widely read by teens across the United Kingdom and the world. To make it easier for others to keep up with us, we offer a free monthly newsletter as well as RSS Feed to alert readers of new articles when they are published.
Our experts have experience or particular interest in issues that affect modern teens, and our collection of articles is constantly updated to offer teens more and better information as our experts generate it. Teens who would like to see articles on specific topics should write in to suggest their ideas - no doubt one of our experts will be able to tackle the subject!

Related Articles in the 'Site Information' Category...