Family and Friends of Self Harmers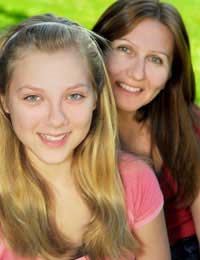 Self harmers or those who engage in self injurious behaviours such as cutting, burning or even poisoning their own bodies, are almost always secretive about these unhealthy behaviours. Rarely will an individual admit to self harming behaviours when (s)he is confronted about his or her activities, even when presented with evidence such as cuts, bruises, drug or medical paraphernalia, unnecessary or hidden objects such as knives, razors, scissors, matches or cigarette lighters. Also rarely will a self harmer ask for help on his or her own. Instead, it often falls to parents, relatives and friends to notice the warning signs of self harming and seek professional help for their loved one.
Warning Signs of Self Harming
Self harming includes any number of different behaviours. Cutting, intentional overdosing, head banging, burning oneself and other acts of self injury all come under the umbrella term of self harming. Warning signs for specific behaviours may be particular to that behaviour, though common signs of self harming include:
Unexplained cuts and bruises on the body.
Wearing long sleeves and pants, even in warm weather.
Secrecy, such as keeping a specific drawer locked or hiding specific items.
A breakdown in typical communication.
Mood changes or mood swings.
Changes in eating patterns.
Changes in sleeping patterns.
Changes in socialising patterns.
Evidence of drug or medical paraphernalia.
Evidence of carrying unnecessary sharp objects, matches or lighters.
Poor performance or results at school or work.
Loss of interest in favourite hobbies or sports.
Seeking Help for Self Harming
Those who engage in self harming behaviours usually need to be convinced that they need help, rather than making this decision on their own. Often family and friends must do all of the research and present all of the facts to the self harmer, and even then the individual may not agree that (s)he needs help. If a self harmer needs medical attention, it is important to take him or her to the GP or A&E as soon as possible. Very often the medical professionals involved will also be able to offer information and advice for further treatment. If a self harmer has never needed immediate medical attention, it might still be a good idea to have him or her checked over to make sure that any old wounds or injuries are healing properly. Once the individual's physical health is in the clear, having him or her attend one-on-one counselling sessions or group support meetings is important to help address the mental or emotional causes of the self harming behaviours. GPs and school nurses will have details of local resources, as does the "Services" section of the National Children's Bureau's Self Harm website (www.selfharm.org.uk).
Support for Family and Friends of Self Harmers
Watching a loved one injure them self can be very emotional, and stressful, for family members and friends. Taking care of your own health during this time may not seem important, but it is imperative. Unfortunately, finding successful treatment for a self harmer can be a drawn out process, one that saps your energy and leaves you feeling overwhelmed, and often underappreciated, as well. Contrary to how you may feel, it does not make you a bad person to admit this. Instead, combat these negative emotions by attending your own counselling sessions, or look for a support group for those affected by self-harming in your area. The National Self Harm Network (www.nshn.co.uk) can provide further information and support to those affected by self harming.
You might also like...
Someone message me on face book I need help I wanna die so bad!!!!!!
baby girl
- 19-Sep-15 @ 7:18 PM
iv just found out my 12 yr old girl is self harming theres no majorcuts n its only just started iv sat and explained everything to her and i understand thats shes going through some things but im not sure which way is best to deal with it aby advice shes a bright well adjusted happy girl most of the time so it has come as a big shock
whoooops
- 17-Jul-14 @ 3:30 AM
As a self harmer i know how difficult it is i made the resolution to try and stop for myn and my frie ds sake because i could tell it was affecting my friends as well, once you start self harming stopping is incredibly hard i was rather silly and attempted to just stop straight away, bad idea, all it took was a few mean words from kids in school to push me over the edge and now my self harming is worse then ever and i dont feel like i am strong enough to stop but i really want to because my friends think i have stopped i am having to keep this to myself now, not wanting to upet my friends even more. Any advise
Genes
- 7-Jan-14 @ 11:37 PM
If you think somebody is self-harming, don't dismiss it as a 'teenage fad' or 'fashion' - it could be a lot more serious. At 14, I am already scarred on legs, arms and hips. It is addictive and so difficult to stop, but it IS possible. If you self harm, please try to stop. You don't want to end up like me.
ghostofarose
- 30-Nov-11 @ 3:24 PM
Personly this is 100% accurate, being a self harmer myself, the signs and one-on-one support comments are what people belive to be true, however I believe the 'won't want help' statement is compleatly true, as I don't want help, and I hate one on one, also I hate talking about this, but am willing to give advice and support to others that are considering to self harm.
swiftie
- 20-Jul-11 @ 8:58 AM