How Can I Deal With My Over Protective Mum?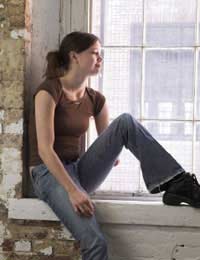 Q.
How do I deal with my mum when she thinks I do drugs, drink and smoke even though I don't?
She's very overprotective - how should I deal with that as a teenager?
(M.B, 17 February 2009)

A.
The funny thing about mums, and all parents really, is that they always want what is best for their children. Even when their children are teenagers many parents still find themselves worrying when they can't be there to watch over them, which in turn leads them to being overprotective. Of course the funny thing about teenagers is that they often feel suffocated by overprotective parents, but powerless to convince their parents that they really are just fine and can fend for themselves on issues like drink, drugs and cigarettes.
In your situation it might do a world of good to simply sit down with your mum and thank her for caring enough about you to worry. Then let her know that she is worrying needlessly because you aren't involved in risky activities like drinking, doing drugs and smoking. While you are discussing these issues really listen to what your mum has to say. She might bring up reasons why she has been suspicious, or things that you could do to help her realise that you are telling the truth. If you feel hurt and angry that she doesn't believe you, go ahead and say this. Clearing the air might help you both understand the other a little bit better and arrive at conclusions that you both feel comfortable with.
If you and your mum can not reach these conclusions then you might suggest having someone else become involved in your discussions. Asking your dad to sit in, or another relative, or even someone like one of your teachers or coaches, will let your mother know that you are serious about this subject and don't want to continue feeling that she does not trust you and/or is being overprotective. However, you should recognise that you will probably have to compromise on some things so don't expect to be able to dictate to your mother how you'd like the future to be and expect her to go along with it without question!
Finally, you might also consider asking your friends how they deal with overprotective parents. It might be that there is something specific to your school or neighbourhood that is making parents feel worried about their teenagers. The more you can understand your environment the more you can figure out how to prove to your mum that you are safe within it. Try to remember that this is the core of the issue - your mum just wants you to be safe. If you can keep that in mind chances are you can get through this just fine.
You might also like...