Negotiating Greater Independence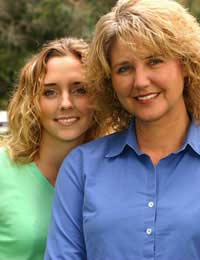 Even if you and your parents have sat down and hammered out compromises regarding the house rules once there will come a time in the following weeks, months or even years when it becomes obvious that you need greater independence. Unfortunately, this time will probably not arrive as soon as you want it to. The key to negotiating greater independence from your parents is to wait until you need it, not just want it, and to prove that you are ready for it. When you are certain of these two things, ask your parents to sit down with you again and revise the house rules. This may seem like a hassle, but only if you all agree to these revisions can you be sure that you have negotiated greater independence with everyone's blessing.
Determine that You Need Greater Independence
It can be hard to know when your desire for greater independence becomes an actual need. It might seem like you need to be at a party on Friday night, but short of your social life taking a hit, your life will probably not be worse off if you miss it. However, if you are starring in the school play and can't attend night time rehearsals because of your curfew then this could have serious repercussions not just to your social life but to your personal aspirations, commitment to the cast and crew as well as university plans or even your CV.
While the first example is clearly an example of a desire for greater independence, the second is much more representative of a need for greater independence. As a general rule of thumb, when you are unable to take part in activities that enhance your personal life, education or career prospects because of household rules then you are probably at a point where you can argue that you need greater independence.
Prove that You are Ready for Greater Independence
Of course determining that you need greater independence does not mean that you can simply walk out of the house and ignore the rules that you find inhibiting. Instead, you need to prove to your parents that you can be trusted with greater independence and thus that relaxing the household rules is both safe and in your best interest. The best way to do this is two fold:
Follow existing household rules. This proves that you are trustworthy as well as respectful of your parents' wishes.
Design a new set of household rules that addresses the needs for greater independence that you have identified. Show your parents how your solutions will work to fulfil the needs, and how the new rules will continue to keep you safe.
Convene to Revise the Household Rules
Just as you sat down to discuss the existing household rules, ask your parents to sit down to discuss the possibility of revising these rules due to your need for greater independence. When everyone is calmly assembled, begin your presentation as you would for a school project. If you take this meeting seriously then the chances of your parents taking you seriously will rise.
You don't have to go so far as to prepare charts or graphs, but do have your main points organised and do try to remain professional during your meeting. Don't scream, yell, whine or cry, and certainly don't run away, slam doors or throw things if it looks like you won't get your way.
If your parents do not decide to grant you greater independence, ask them why they feel this way. Once you know their objections you can begin to overcome them and build a record of acting in a manner that they see as responsible and deserving of greater independence. With this new record under your belt, you'll be able to sit down again in no time to re-negotiate the house rules.
Don't be put off if it seems like this is a slow process – in fact it is one that you will engage in over and over again throughout your teen years so the more you work at it the more persuasive you'll become!
You might also like...
How do you deal with parents who don't want you to live your life, by going to live in the school's hostel and actually learning to become dependant
RaisStGeorge
- 5-Feb-18 @ 7:36 AM