Answering Some Common Questions About Cancer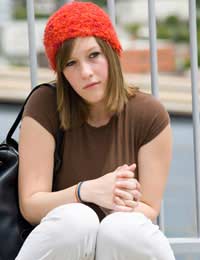 Cancer. This one word can strike fear into the hardest of hearts and cause entire communities to experience emotions that they may never have dreamed of. Whether you or someone you know is concerned about cancer, is undergoing tests for cancer, or has been diagnosed with cancer, the follow information is a great starting point for any further research on the topic.
What Is Cancer?
Cancer can be a highly misunderstood disease, probably because there are so many different types of cancer and they all result in different signs and symptoms. At the most basic level cancer is simply a disease caused by abnormal and uncontrollable cell division. The resulting onslaught of cells can invade surrounding tissues and cause growths and tumours. When the cells have travelled to further points in the body, the cancer is said to have metastasised and spread. Unfortunately, it is not yet known why some cells divide so dangerously.
What Are Common Types of Cancer?
Many types of cancers exist. Some of the most common types of cancer found in the UK include:
Breast cancer
Bladder cancer
Bowel cancer
Cervical cancer
Colon and rectal cancer
Kidney cancer
Leukaemia
Lung cancer
Ovarian cancer
Pancreatic cancer
Prostate cancer
Skin cancer
Stomach cancer
Testicular cancer
Uterine cancer
How Is Cancer Treated?
The type of treatments available to cancer patients depends not only on scientific breakthroughs, but on the type of cancer being treated and the patient's individual medical history as well. Some of the most common types of cancer treatments include:
Surgery - in which the cancer, possibly with healthy surrounding cells, is removed from the body.
Chemotherapy - the use of drugs to kill cancerous cells.
Radiotherapy - the use of radiation or X-rays to treat cancer.
Hormone therapy - the addition, or blocking, of hormones in order to treat the cancer.
How Do I Treat Someone Who Has Been Diagnosed With Cancer?
The most important thing you can do for someone who has been recently diagnosed with cancer is to treat them normally. Be sensitive to their moods and let them cry, complain, or scream as needed, but don't let them dwell on the situation or direct their anger at you personally. Plan a few distracting activities, but be careful not to suggest anything too physically or emotionally draining. Be kind, be gentle, and be patient, but most of all just be there when you are needed.
Cancer is an unfortunate and frightening disease. One way to take the sting out of a cancer test or diagnosis is to learn all that you can about the disease, and focus your energies on beating it. Contact national cancer organisations for more information on the specific type of cancer you are interested in, and gather your family and friends around for support. With the security of such a focused and caring support system in place, any cancer patient will be grateful for your efforts.
You might also like...