Picking the Perfect Part Time Job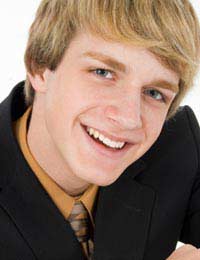 Part time jobs are practically a rite of passage in the UK. Everyone has a story to tell about their first part time job - the mean boss, the horrible hours, the terrible pay - but these are little comfort to teens making their first foray into the working world. If you've got questions about finding a part time job, read on for sensible answers and practical advice. Don't go to your next interview without them!
What is a Part Time Job?
There is no specific definition for part time work in the UK, but it is generally accepted that anything less than 35 hours per week can be considered part time.
What are the Benefits of Working Part Time?
Part time work provides you with flexible employment that you can schedule around school and various other commitments. Working a part time job also provides you with income and gives you work experience to put on your CV. No matter what type of job you work you will also hone the "soft skills" that all employers look for, including:
Maturity
Responsibility
Independence
Relationship building
Decision making
Time management
Organisation
What is the Pay Like for a Part Time Job?
The pay you can expect from a part time job will differ according to the type of work you do and the industry in which you work. There is no maximum amount you can earn from a part time job, but there is a minimum wage to make sure that you are not exploited. The national minimum wage for those under the age of 18 and no longer of compulsory school age is £3.68 per hour. This jumps to £4.98 per hour when you are between the ages of 18 and 20, and to £6.08 per hour when you are aged 21 or older.
Do I Get Holidays with a Part Time Job?
All employees, no matter how many hours per week they work, are entitled to 5.6 weeks holiday per year. The catch here is that you are entitled to weeks of your normal working hours, so if you work 15 hours per week you are entitled to 5.6 weeks of 15 hours per week each. You will need to ask your employer about paid bank holidays, and you will also need to ask your employer for permission before planning to take your holidays.
How Do I Get a Part Time Job?
Luckily, part time work is in abundance across the UK right now. In order to apply for a job, create a CV and cover letter that highlight your skills and experience. A teacher or school counsellor can check this document to make sure you have formatted it correctly and included all of the relevant information. Next, look in your local papers, shop windows and notice boards for want ads. Asking contacts such as family friends or using job sites on the Internet are also good ideas. Finally, practice answering interview questions with friends and family, iron your nicest outfit and get ready to convince your interviewer that you are the best person for the job.
Good luck!
You might also like...
no habibi
habibi
- 9-Jun-23 @ 7:55 AM
Do you know za chicken shawarma yes or no habbibi
Habbibi
- 9-Jun-23 @ 7:51 AM