Venture Forth and Volunteer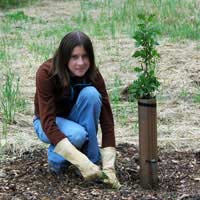 Volunteering is a worthwhile way to help others and yourself. By donating your time, energy and special talents to those in need you will be helping your entire community better itself. Consider volunteering in the future, and start your hunt for the perfect placement today.
Be Selfish
Before you can decide where you would like to volunteer, be a tad bit selfish and think about what types of activities you are interested in and what you hope to gain from the experience. Pinpoint the skills you have that you can share with others, and where you think your talents lie. Once you have some idea of how much time you have to share, and how you would like to spend this time, finding a programme with which to volunteer should be much more manageable.
Look Around
Reviewing your school, church and community notice boards might yield some interesting local projects, but not all UK communities have a volunteer programme to suit every interest. If you can't find anything in your town, log on and look around for nearby opportunities.
Stand Alone
If you can't find an organised programme with which to volunteer, or if you have something a little less formal in mind, there are a variety of ways you can stand alone and still make the most of your good intentions. Consider:
Painting a local school.
Visiting a local hospice.
Conducting a story hour at a local children's centre.
Contacting a local homeless shelter.
Conducting a food or clothes drive for the needy.
Spending an afternoon each week clearing rubbish from the local park.
Training a youth sports team.
Becoming involved in a local political campaign.
Stock shelves at your public library.
Tutor at the nearby primary school.
Invest In Yourself
Just because you are helping others doesn't mean you can't also help yourself! Dedicating yourself to a consistent voluntary activity can yield many benefits, including:
An array of new friends, and contacts for networking.
New skills or a chance to practice existing skills.
Work experience.
A chance to be part of something larger than yourself.
Giving back to a community or cause that is important to you.
A sense of pride and responsibility.
A boost for your CV.
Volunteering is sometimes portrayed as a do-good activity in which only the most sickly-sweet swots will participate. This might be true on television, but just look at the number of high-flying TV stars that actually volunteer for worthy causes. The truth is that volunteering our time is something for which we should all strive, and something from which we will all benefit. If you aren't already volunteering in a worthwhile way, investigate a programme that will suit your life and don't delay in getting started!
You might also like...