Reducing Unwanted Weight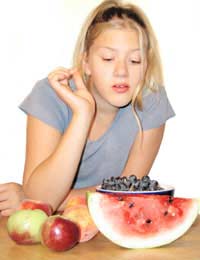 With the dizzying array of sweets, crisps, fizzy drinks, packaged snacks and take away meals, its little wonder that many of us overdo it at times and put on a bit of extra weight. Unfortunately this can become a vicious circle since the more unhappy we become with our weight the more we seek comfort in the very foods that will add on even more, and the less likely we will be to get active and back to optimal health. If you are unhappy with your current weight, remember that returning to a healthy lifestyle is the only safe way to make a difference.
Healthy Eating
One of the best ways to safely shed unwanted weight is to return to basic nutrition. Speak with your GP about your personal nutritional and caloric needs. The British Nutrition Foundation recommends a healthy diet based on:
Bread, cereal or potatoes making up a third of your total diet.
Consuming 5 different fruits and vegetables per day.
Fitting in 2 - 3 servings of milk or dairy per day.
Sensibly sized portions of meat, fish or alternatives, including 2 servings of fish per week.
A serving or less of fatty or sugary foods per day (including sugary drinks).
Drinking at least six glasses of water per day, and more when you are active.
Limiting the number of alcoholic beverages consumed per week.
Healthy Living
In addition to a healthy diet, making healthy lifestyle choices is crucial to maintaining a healthy weight. For instance,
Strive for eight to ten hours of sleep per night.
Exercise at least three times per week for at least thirty minutes at a stretch.
Take at least 10,000 steps per day to ensure sufficient movement.
Switch from passive activities like watching television to active pastimes.
Quit smoking.
Avoid drugs.
Cut out binge drinking or otherwise drinking to excess.
Healthy Choices
To make sure that a healthier lifestyle is appropriate for you, be sure to:
Have specific goals in mind.
Discuss all of your plans with your GP.
Be clear that you want better health, not a model's shape.
Understand your body shape and which weight is optimal for your needs.
Respect and nurture a realistic, if not positive, body image.
Being overweight as a teenager can be a struggle, especially since the media constantly bombards us all with images of the perfect shape. Whether you match this ideal or not, remember that every body is different, and every body is special. Don't waste your time attempting to obtain a shape that will not be natural to you, and don't worry if your shape is not exactly like everyone else's. If you are unhappy with your body or your weight, consult with your GP about goals which will be appropriate for your body, and the safest ways to meet these goals. Do not be tempted by crash diets, drugs, disordered eating or excessive exercising. Be happy, be healthy and be well.
You might also like...