Figuring out the Future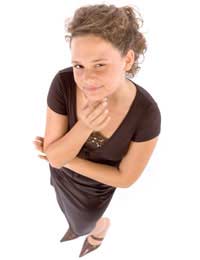 If you think about the future and come up with nothing but a question mark, then you've got some decisions to make. This might seem like a stressful undertaking, but the flip side of this situation is that if your future is wide open then there are many exciting options you can explore. Taking a gap year, continuing your education, undertaking an apprenticeship and landing your first job are all options available to you, so now it's just up to you to figure out the future!
Taking a Gap Year
Taking a gap year is rarely a long term option for teenagers leaving secondary school, but for a few months or even a few years it might suit you well. Today British teens can be found backpacking around the world, working their way across a few continents, volunteering for international charities and even working with the disadvantaged at home in the UK. Gap years are a great choice for teens looking to pause before carrying on down their future path, and also for teens looking for a little adventure, exposure to different cultures and time to work on skills that can only be acquired while working with others.
Continuing Your Education
After secondary school many British teenagers choose to go on to higher level education. Colleges and universities across the UK offer professional programmes such as medicine and law, as well as more generalised courses of study such as arts and languages. When choosing a college or university to attend, it is important to critically evaluate all of your options and take into account factors such as the courses of study available, the extracurricular activities offered, the fees and associated costs that may be charged and the location of the institution. Once you have decided on the colleges or universities to which you would like to apply, in most instances you will do so through UCAS (Universities and Colleges Admissions Service). After successfully completing a degree programme at a college or university, potential employers will recognise your qualifications.
Undertaking an Apprenticeship
Apprenticeships are training programmes through which you will work and study at the same time, and be paid for your labour. These programmes are open in many industries, including administration, beauty therapy, construction, agriculture and transportation, and places often fill up very quickly. At the end of an apprenticeship you will have achieved work experience with references, a National Vocational Qualification and the technical certificates for which you choose to study. These qualifications will help you begin the career of your choice.
Landing a First Job
Teenagers leave secondary school and land their first paid job at the end of every school year. There are millions of jobs in the UK that do not require a college degree or formal apprenticeship, and many of these will provide on the job training and groom new workers for a long career with the same company. Though the starting wages may be smaller for those without a degree or recognised qualification, working your way to the top is not impossible. Local recruitment agencies will be able to help you pinpoint jobs for which you might apply, and they should also help you make decisions regarding a future career path.
Leaving secondary school can be scary. Everywhere you look there are options, but no one can tell you which one is exactly right for you. Taking a gap year, continuing your education, undertaking an apprenticeship and landing a first job are all possibilities for your future, but it is up to you to figure out which is your first choice. Good luck!
You might also like...