Picking the Perfect Prom Outfit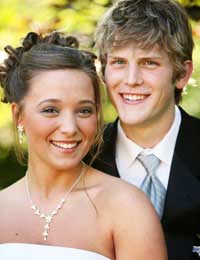 Your prom is a once in a lifetime experience, a night that you'll remember for the rest of your life. The pictures you take that evening will be displayed for years, and you'll look back on them fondly even decades later. With the promise of such lifelong memories, and the photographic proof, you'll want to look your best for your prom. Picking the perfect prom outfit can be stressful, but worth it in the end.
Selecting the Perfect Gown
Most girls hope for their prom to be a fairytale evening in which they star, and if you want to be the centre of attention then you need to find the gown of your dreams. Before you begin browsing the shops, gather a few ideas from magazines and websites. Decide on a colour scheme, and think about accessories such as if you want to wear statement jewellery, high heels or an intricate hairstyle. When you have an idea of your entire look, begin trying on a few dresses. Remember, shop for your body, your complexion and your comfort. Don't get caught up in finding the exact dress that you created in your head, because chances are it doesn't exist, but if you still have a few months to go and a little extra cash to splash, you can always consider commissioning a bespoke gown.
Selecting the Perfect Suit
It might seem like a suit is a suit is a suit, but when it comes to finding the perfect prom suit you'll want to find something special. Even if you've got a formal suit in your closet, consider hiring something for the evening that will knock everyone's socks off. Tuxedos are always popular for the prom, and if you have a creative streak you can always add in a flashy bow-tie, vest or cummerbund. If you want to stand out, there's always the option of picking out a kilt, or showing up in a vintage leisure suit. If you are going to go with something unusual, just make sure to warn your date first. You wouldn't want to ruin anyone's evening for the sake of a few laughs.
Look Your Best
Whether you'll be slipping into something slinky, or suiting up for the big night, you'll want to look your best for the prom. Your style schedule should include:
Hair. Get a trim, a cut and colour or an up-do, but bring pictures so your stylist knows what you want.
Skin. Begin a regime of exfoliating, cleansing, toning and moisturizing so that you are spot free and glowing on the big night.
Nails. Make sure they are clean at the very least, but indulge in a manicure and pedicure if you really want them to shine.
Teeth. Brush up and floss daily so you'll be ready to flash your pearly whites.
Scent. Splurging on a new perfume or cologne will keep you smelling sweet all night long.
Picking out the perfect prom outfit can take ages, and that's ok. Don't compromise on your outfit or your comfort, so shop until you find something to suit both. No matter what you end up wearing, if you're happy and having fun that is what you'll remember about your night - and that's the most important thing anyway.
You might also like...