Investigating Work Experience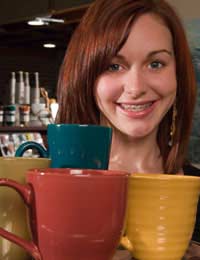 Work experience can be part time or full time. It can be paid or unpaid. It can be in a museum or it can be in a pub. It can be supervised well or hardly supervised at all. It can be undertaken for educational experience or undertaken for financial gain. It can be fun or it can be tedious. Sometimes it can be both. Clearly, options abound for work experience in the UK. With so many different scenarios available it can be hard to find a good definition for work experience, but for the most part it is accepted that work experience is any voluntary or paid labour that you perform before you begin your career. So that summer that you walked along the beach in a sandwich board? It can count - if you're willing to admit to it!
Consider Your CV
A lot of students initially balk at the idea of work experience. Why add more to their already overflowing schedules when they might not even get paid for it? Smart students already know the answer to this - because there's more to work experience than just the pay check. Work experience offers:
Experience in your chosen career or industry.
Opportunities for networking with companies and key players.
Impressive additions to your CV.
The chance to hone "soft skills" that employers find attractive such as:

Decision making.
Maturity.
Cooperation.
Problem solving.
Communication.
Types of Work Experience in the UK
In the UK there are a number of different types of work experiences available to students. Whether or not work is undertaken for pay, educational credit or both does not affect the type of work that is involved in each. Types of work experience in the UK include:
Vacation work (any work undertaken during your holidays and outside of term time).
Part time (35 hours or less each week) jobs.
Voluntary (unpaid) work.
Work shadowing (usually short term and unpaid) in which a student "shadows" an employee to get a feel for his/her job and industry.
Internships (often unpaid) which are much like work shadowing only the student has work of their own to complete.
Gap year placements (usually undertaken as part of a formal programme) which can occur at home or abroad and are usually unpaid.
Sandwich placements (usually undertaken during a year "out" of your educational course).
Applying for Work Experience
If you're raring to find work experience then you're not alone! To beat out the competition, make sure that you:
Thoroughly research the companies and industries in which you would like to work.
Draft a complete CV and formal application letter.
Ask for references from teachers, coaches, professors or other adults (to whom you are not related) who know you best.
Practice interviewing techniques and answering questions about yourself and your experiences.
Present yourself as competent and mature from the start.
Turn up to interviews well dressed and clean.
Follow up all interviews with a thank you letter.
Congratulations! With enthusiasm, the right demeanour and total dedication there is no doubt that you will soon be enjoying the work experience that you're dreaming about now. Good luck!
You might also like...