Picking GCSE Subjects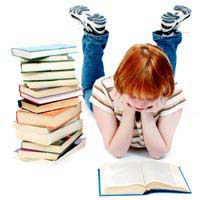 The General Certificate of Secondary Education (GCSE) system was launched in 1986, and since then many millions of secondary students in England, Wales and Northern Ireland have had to select which GCSE subjects they would like to study and eventually be examined in. If you are facing the task of picking GCSE subjects, the sheer number of options may be making your head spin right about now. Don't panic! By knowing your options, reviewing your educational history, examining your study strengths and pinpointing your own personal interests, you'll soon be on your way to picking the perfect GCSE timetable!
Know Your Options
Though GCSEs are not actually mandatory, the vast majority of students find that this qualification is the perfect building block to higher education and a further career. Look into your school's requirements about which subjects you must take, and realize that most students select courses in:
English
English literature
Maths
Science
Foreign language
Design and technology
Religious education
Physical education
ICT/DiDA
Welsh (compulsory in Wales)
Citizenship
Business studies
History
Media studies
Philosophy
Social science
Geography
Music
Review Your Educational History
Picking GCSE subjects usually takes place in Year 9 (Year 10 in Northern Ireland). By this time you have close to a decade of formal education under your belt and it is likely that you know which subjects you perform well in, and which you do not. If you truly have no idea, ask a trusted teacher or your school counsellor to advise you.
Examine Your Study Strengths
No one likes to look at their flaws, but in order to pick suitable GCSEs you need to do exactly that. When you look back over your educational strengths, look at what makes this so. Are you particularly strong in History because you read quickly and efficiently? Do you achieve more in English because you are a fluid writer? Do your laboratory skills make you a Science whiz? If so, then these are the subjects for you! On the flip side, examine which subjects you do particularly poorly in and figure out the reason. If you can't get your head around abstract concepts, Philosophy may not be the course for you. Similarly, if you are a technophobe then Media Studies probably shouldn't make it onto your subject short list.
Pinpoint Your Personal Interests
When you have narrowed down the subjects you excel in and your particularly strong skills, your final step to picking a great set of GCSEs is to pinpoint your personal interests. Does it matter that you can add quickly if you find Business about as interesting as watching paint dry? Does it matter if you are good at French but dream of living in Japan? Of course it does! These feelings are your internal guide to picking GCSEs. Don't select any subject that you aren't interested in at the outset because once the work starts, you'll lose even more interest even more quickly and that is just setting yourself up for failure.
Picking GCSE subjects may seem like a matter of life or death, but the good news is that with careful review and a little planning most students live to tell their tales. Before you solidify any of your subjects, have a parent, teacher or counsellor review your choices just to be on the safe side. When you get the all clear, breathe a sigh of relief and know that you have just started down a very exciting educational path. Good luck!
You might also like...